Sorry, there were no forum topics found.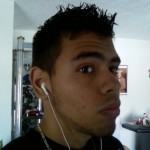 active 9 months, 3 weeks ago
During New Years there's the joy of being with family and friends, though there are those that have that joy and more. The most important thing in a persons life, what is that you ask? One word, Love. Having that is worth more than anything in this world.
View
Community