Sorry, there was no activity found. Please try a different filter.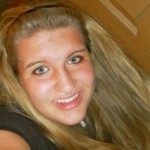 Sunny @achanceofsun

?
active 2 months, 3 weeks ago
Sorry for being sick of being surrounded by all these kids who can have anything they want with a blink of an eye. Kids who don't have to work for anything. Sorry that it gets to me, okay? And yes, I do get jealous because I do go to school with wealthy kids who have anything and everything I could ever want. Going to school everyday sucks and I hate it.
View
Community