Sorry, there was no activity found. Please try a different filter.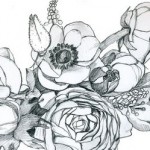 active 2 years, 2 months ago
Lovely. I can't seem to write today. It's just one of the those days? You know them fondly, don't you? The day when you are happy, but at the same time gloomy. Self-confident, but still second-guessing everything. Why must there be days like today? The days when you just want to put your make-up on, fix your hair-up pretty, and take a trip down to Atlantic City with Springsteen. If you're not able to do something that elaborate… then just lay on a blanket in the park with the sun beating-down on your pale face. Sweet Disposition.
View
Community