There were no groups found.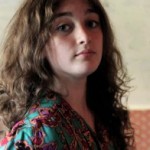 Isabella @isabellaspace

?
active 7 months, 3 weeks ago
On the word: LUGGAGE He was pulling, dragging his past behind him. He avoided others at all cost. He might get close to someone. Appearances can be so appealing. Once they ask, delve deeper into who he is, and discover his luggage, his baggage, his past…. they would leave him. Again.
It's a fucking hard, lonely road, dealing with yourself alone.
View
Community