Sorry, there was no activity found. Please try a different filter.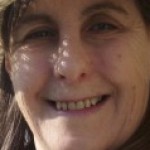 cindy @jimslady

?
active 1 year, 10 months ago
It is unfortunate but as i get older i repeat myself alot and i dont know why. But i'm fifty five now and another year has come and gone forever. The years just seem to fly by. And im trying to learn as much and take as much life in me as i can before the end of story happens. I soak life in like a sponge day by day. A small child in my own way sometimes waiting at the door of life to take what is given to me and offered for the day. There are usally ,unforseen circumstances and exciting happenings all around and quite a few nice surprises that happen. And i never know what will come through the door on my journey in my life. I share it with others as i tread the path to the cancer research shop to help out anyway i can. and as i give to life life gives to me. sometimes in little unnoticible ways and sometimes like a thrunderbolt out of the blue. I have learned to take the good with the bad and to wait as the bad never lasts for long soon the weather changes and the sun comes out to play agin. Life to me is a process of learning new endevors,new adventures in time and space and new skills shared among people. And i never know ,in a flash what is coming around the next corner as i wait fo rit one day and one moment in time.
View
Community