Sorry, there was no activity found. Please try a different filter.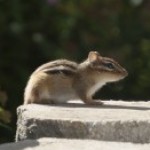 Luke @lucas116

?
active 10 months, 2 weeks ago
I hate my job. So I decided to try to live my childhood dream. I'm going to be a writer. So hang on. I'm not going to start writing stories that could be novels that could make me the next famous writer on the cover of magazines. I'm going to dip into everything. Earn some fans, friends, fame and money. I'm looking forward to starting my blog. I'll post the link later. Also going to make a new FB,Twitter, myspace and youtube account for everybody to fallow. I'm a little crazy, but you can enjoy what ever it is that I do.
View
Community