Sorry, there were no forum topics found.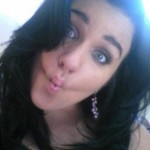 active 3 months, 1 week ago
This isn't a oneword, but it's a writing nonetheless: I walk into a room, and sit, but am I really there? Am I anything but an empty vessel? A broken shell? I can feel myself there, inside, but my essence is so light it's barely lingering. On occasion I feel like i'll be okay. On occasion I feel like i'm fixed. Like it's finally over. But then I walk into a room, and I sit. I sit, and look around, and i'm triggered. Something trips me without my consent. Something laughs and pulls me under. Hello, dark friend. Hello, familiar enemy. How are you today? Do you feel accomplished? Are you here to play a game? To draw portraits of crimson with me in places they shouldn't be? No. I don't want your acquaintance anymore. I don't want this bitter relationship that once dominated my life. I am whole now. I am stronger than you. You will no longer claim me.
View
Community