Sorry, there were no forum topics found.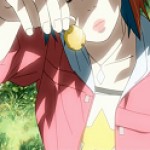 mere @merelyse

?
active 1 month, 1 week ago
20 Come, gentle night, come, loving, black-brow'd night, 21 Give me my Romeo; and, when he shall die, 22 Take him and cut him out in little stars, 23 And he will make the face of heaven so fine 24 That all the world will be in love with night 25 And pay no worship to the garish sun. 26 O, I have bought the mansion of a love, 27 But not possess'd it, and, though I am sold, 28 Not yet enjoy'd: so tedious is this day 29 As is the night before some festival 30 To an impatient child that hath new robes 31 And may not wear them. O, here comes my nurse, 32 And she brings news; and every tongue that speaks 33 But Romeo's name speaks heavenly eloquence.
View
Community