Sorry, there was no activity found. Please try a different filter.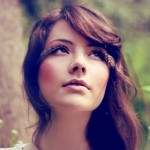 active 5 months, 4 weeks ago
A writing experiment about rain PART 2: Make them feel it The moment I stepped outside I could smell the promise of rain in the air. It was everywhere, this muffled freshness, making my heart jump. I looked up. The first drop hit my cheek. I felt it running down my chin, my neck, as I could not but smile at the sky. I slowly breathed in and savoured the soft, cold drizzle on my face. My hair was wet already, my clothes getting there – but I didn't care. The water was now drumming on my shoulders, my arms, my head, like thousands of little cold fingers. And it was getting heavier still. As I wandered through the empty streets, I felt like walking under a small waterfall. I could not distinguish between the rain and the water dripping from my clothes and hair. Small, icy rivers streaming down my face, my back, my chest. I shivered and laughed, jumped into puddles and spun around in a circle. It was just me and the rain.
View
Community