Sorry, there were no forum topics found.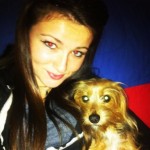 active 1 year, 5 months ago
The girl in black She stays in the back Lurking behind me, wanting inside me Face bruised, feeling used She's a manifestation of my childhood abuse My inner trauma, my inner self She's tired of hiding, tired of lying That everything is okay Nothing's okay, and it won't go away But what's the point? She'll be alone anyway.
View
Community