Sorry, there was no activity found. Please try a different filter.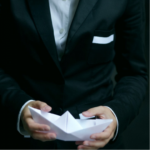 tiffanylu @thedustwhispered

?
active 13 hours, 51 minutes ago
cities, pt. 2 the city breathes smoke into the night, ghosts lit through the windows of seedy bars and other desperate places. her red lips stretched in a wolf's smile are no consolation you can fathom. you find yourself in a crouch, knees collapsing like brief empires. strangers with hollow eyes cry emergency, beckon for resurrection. here, filtering breaths through your hands, every second spreads down your back like a burning forest. no angels survive in war zones like these.
View
Community