Sorry, there were no forum topics found.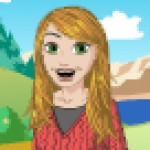 active 1 year, 1 month ago
Hi, I'm a new member of this website, but I've been using it daily for nearly a month. WOW!!! I recomment it to everyone. Sixty seconds a day, focusing on one word makes a HUGE difference. For the first three weeks, I wrote absolute crap and tossed it all. Last week, I finally started writing some pretty okay stuff. I started a "One Word" document in my WP program and I've been saving them. Yay!! How's everyone else doing?
View
Community