Sorry, there were no forum topics found.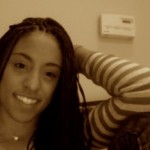 Rose @csrose

?
active 2 years, 1 month ago
Finally was able to get back on here… Approach Approaching his heart, I began to cry, It is by far the most beautiful thing. So free, Unbroken, and flawless. Policy My life, Is the way I want it, My goals come true, My dreams, the same. No policy or rule runs my life, I run my life. Whole Greedy? Maybe. In-love? Definitely. Am I to blame for wanting you? The whole you, No broken pieces, no complications, Just you and the perfect I see in you. Shape I wonder… The shape of my hand perfectly matches yours, Does my heart match yours? Have we been molded to fit perfectly together? Are we destined to be one? How long is our journey together? Wanted Needing love, Makes the most sane, mad. Wanting love, Makes the heart, sad. Stumbling upon love, Makes the soul, glad.
View
Community