There were no groups found.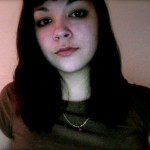 active 11 months, 3 weeks ago
Oh, how Ironic. My first blurb on this website WOULD be about that damn high school crush. Crush, my ass. You know how some people just make you crazy? No, I mean like… actually crazy, they bring out the crazy inside of you. make you psychotic, a lunatic, a lovesick lunatic, and they like that. Well, they're sick… I have to focus on myself. I must try and not make these blurbs about this particular person. Perhaps about myself, the world, school, people but, never… ever… about loving this person. Sarah, it is time to love yourself, even if that is the crazy you.
View
Community