Sorry, there was no activity found. Please try a different filter.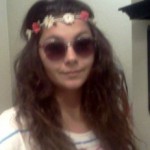 Jordin @teafatilluh

?
active 9 months, 2 weeks ago
You don't understand me at all. It's pathetic considering the length of time we've spent together. It's not just me that you don't understand, though. You just don't grasp human emotion. I'm not even mad at you, just apathetically done. Look up "apathetic" in the dictionary. You probably still won't understand. I'm just depressed and you don't soothe me, or even leave it neutral. You just make things worse and I can't deal with sitting in a room by myself contemplating how bad I want to break shit anymore. If this is you trying hard you'd be better off not trying at all. I just believe that if we were meant to be together you would be able to help me not hurt me and I take it out on you because you don't help my mind. You don't broaden my horizons. You don't color my grey days. You hardly even know what to say when I'm sad. Your efforts are always so strained and used up, most of the shit you say I could read in a Dear Abbey article. You're not authentic and I feel like we're wasting our youth on each other. Real talk. If you don't get this I don't know how else to put it. You're not the guy I fell in love with and I'm not the girl you fell in love with because we've turned each other into miserable monsters and I don't believe that anybody that is destined to be together would ever treat each other the way we do so it's obviously not real or the definition of happiness. The only reason we're even still together is because we're both too lazy to pack our shit and don't like our alternative living options. If you were with the girl you knew and felt that you are going to spend the rest of your life with, you would do something special for her on your two year anniversary, even if you didn't have money. All the better. She wouldn't just be some typical bitch to you, and that's the way you currently see me through your eyes and has been for a very long time now. I've texted you all of these meaningful thoughts before so I'm very full of doubts concerning your comprehension level right now.
View
Community