Sorry, there were no forum topics found.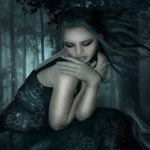 active 1 year, 6 months ago
There's never the time to explore every possibility. You can know what you want and do the right thing, or you can take a long shot and deal with the backlash. There's no such thing as an experimental film. You invest in pointless endeavors, you gamble with luck and love. You say you'll know it when you see it, but then she doesn't see it. If not both ways, it is one, and one can be lonely, but not without want. You can have what you want if you work hard and get lucky. You can be happy, and you can stay happy. If you're lucky enough, you can find someone to make you that happy. A kiss, a look, a picture becomes ecstasy. There's joy, fatigue, anger, trust, apathy, boredom, and truth. You can live in lies or you can adhere to truth. Or you can play games and pretend you really don't care. Rock it, roll it, you can only grasp at control. How could life mean anything else?
View
Community